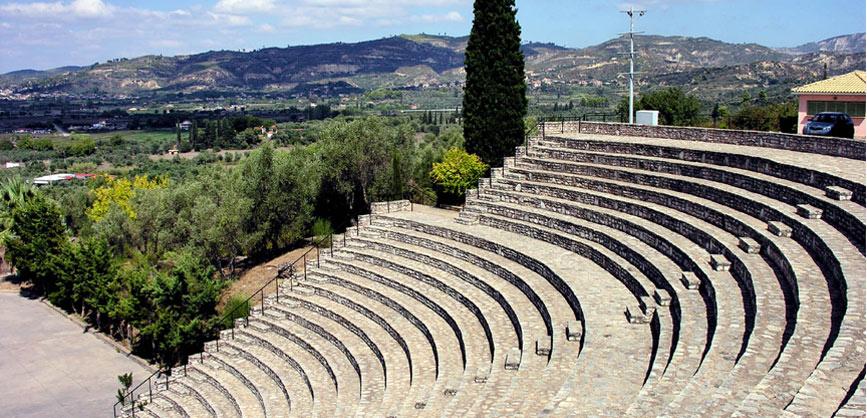 The Theatre of Ancient Olympia (Floka theater) is found 3 km to the west of the archaeological site, close to Flokas village.
This theater is built amphitheatrically according to the modern design of an actual theater. The seats and the rows are made of stone keeping an ancient constructed essence, with view to a round orchestra. The theatre is open and hosts many plays, concerts and other cultural events in summer. Especially during summertime from July until August a festival is being organized hosting many famous greek and international actors and singers. The view from the theater to the valley is magnificent which makes it a great spot to take photos.
The cruise visitors have also the chance to take panoramic photos with the cruise ship as the port of katakolon is visible from the upper seats.