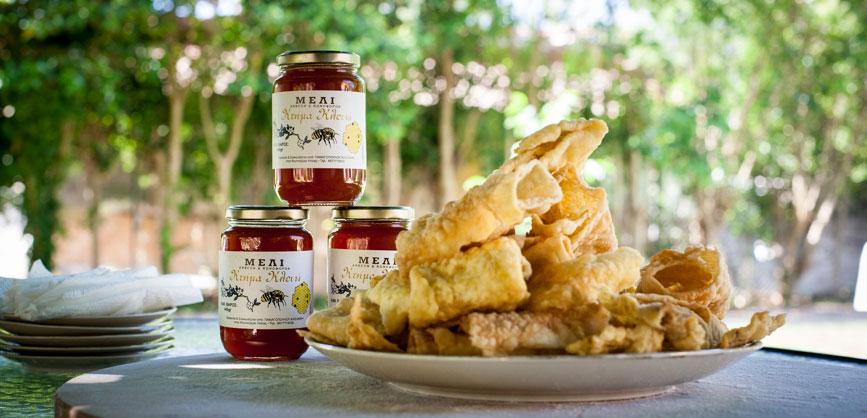 Just a breath away from the museum and the ruins in Olympia, you can meet Klio and her mother on her farm.
Klio will welcome you with a platter of seasonal fruits, fresh juice and coffee, into a garden filled with fruit trees and vegetables. She will take you to the time of her grandparents and she will explain how village people made their living and how she makes her living these days from the same land.
Through the presentation of beekeeping tools, you will be introduced to the life of bees from ancient times until today. Top off your visit with "diples", a traditional sweet with honey, which Klio's mother Mrs Roula herself, will prepare before you as she unfolds the dough and the secrets of this mouth-watering dessert. Finally, you will taste the products of the farm (honey, jams, spoon sweets) all produced and packaged the age old traditional, homemade way.
The most enjoyable part of your visit to Klio's is that you are going to get a "taste" of real life and "real" people today just next to the ruins.