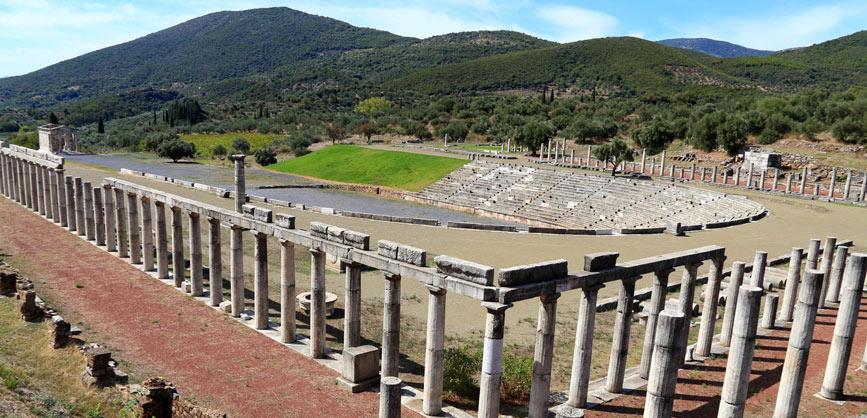 Ancient Messene is a major historical and archaeological site located in the Peloponnese region of Greece just 30 kilometres away from Kalamata. Ancient Messene or Messini still stands out as a historic site of unsurpassed value. It is worth visiting the place, so as to explore the magnificent remains of the past in a breathtaking landscape .
Most of the area of Ancient Messene contains the ruins of the large classical city-state of Messene refounded by Epaminondas in 369 BC, after the battle of Leuctra and the first The ban invasion of the Peloponnese. Epaminondas invited the return to their native land of all the families that had gone into exile from Messenia during its long struggle with and servitude under the military state of Sparta, now finished as a conquering state. This new Messene, today's Ancient Messene, was constructed over theruins of Ithome, an ancient city originally of Achaean Greeks, destroyed previously by the Spartans and abandoned for some time.
Currently the substantial ruins are a major historical attraction. Much of it has been archaeologically excavated and partly restored or preserved for study and public viewing, as well as for various events. The site was never totally abandoned. The small village of Mavromati occupies what was the upper city around the fountain called klepsydra. Administrative structure and population figures refer primarily to it.