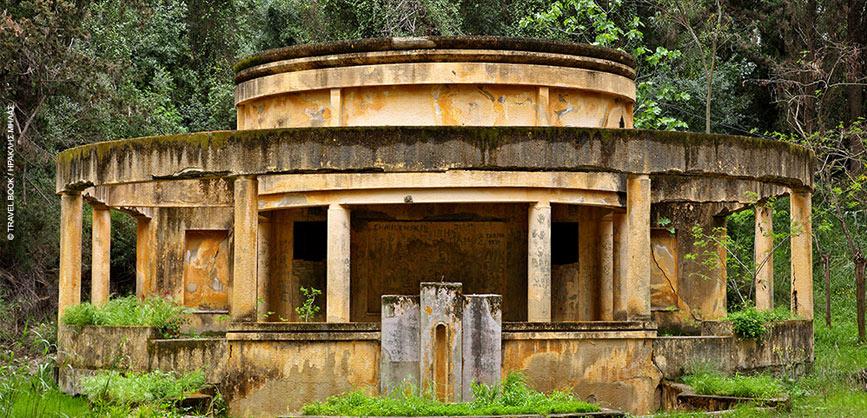 The hot springs of Kyllini
The hot springs of Kyllini are located in a place with pine and cypress trees. Their waters spurt out of the earth inside a forest with giant eucalyptus.
The hot springs of Kyllini or Lidji were well-known in ancient times. A big temple and a therapeutic center too used to attract thousands of ill people seeking cure from their diseases and health problems such as bronchial asthma. Nowadays, travelers can also see here the remains of roman springs. After the drainage of the big swamps which covered the area, an oasis was created, full of eucalyptus trees, which are mosquito repellent and their leaves are ideal for nasal douche. Soon after the first spa opened its doors, Kyllini became a renowned resort.
The old, aristocratic round bar with the nice pillars, although abandoned today, adds to the beauty of the natural environment.
In front of a pond, the miraculous mineral water becomes muddy and takes the characteristic brown colour of the mud. People suffering from arthritis, rheumatism or various types of eczema take their mud-baths there. The area of Kyllini , after a long period of decline, regenerated when a big, luxurious hotel with spa facilities was built close to the hot springs, on the immense beach of Kyllini.