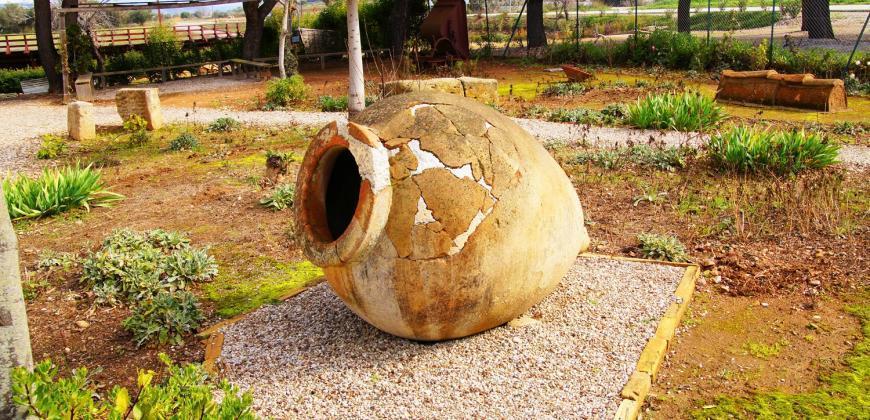 Project of architect Anastasios Birre , the Museum of Ancient Elis constructed during the period 2002-2004 in the SE edge of the ancient city on the slopes of the Acropolis hill , in an area where previous diaskopiseis subsoil had shown that there were no antiquities . The museum combines an elegant and perfectly harmonized with the natural environment outdoor architecture with functional and spacious interior.
It features a control room with screens that allow continuous monitoring of more central points of the museum , large reception hall and exhibition space, which includes four rooms and hallway . There is also partly internal peristyle courtyard which hosts some of the other sculptures , like the mosaic floor with the labors of Hercules and the symbols of the Muses.
In the basement there are six large warehouses that host all the objects found during the systematic and rescue excavations , such as meditations and in the ancient city and within a radius of several kilometers around it. In specific areas of the basement houses the facilities of air conditioning and generator power.