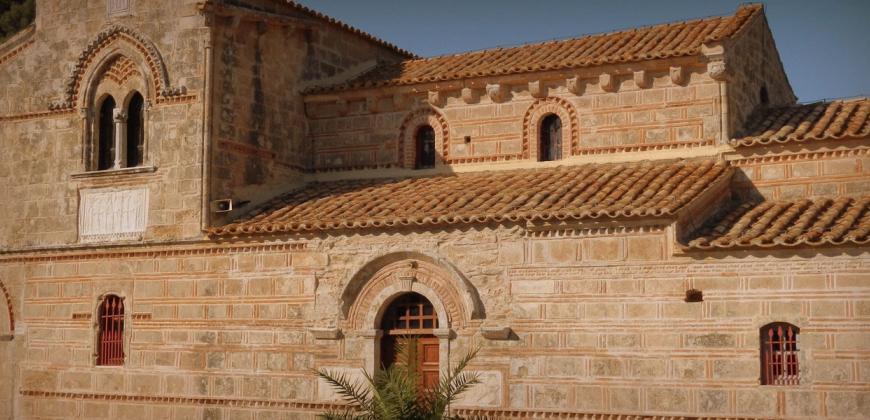 Monastery Panagia Vlaxerna
In the western part of the prefecture of Ilia , 47 km northwest of the city of Pyrgos , near the village of Kato Panagia, 6 km from the castle Chlemoutsi is the Monastery of Vlaherna.
The time of founding is unknown , however, concluded that it is not earlier than the ninth century . As seen from the positions of the Frankish elements , the church began to build the Byzantines in the late 12th century and apoteleiosan Franks , who gave a Catholic monastic order of Glarentzas . During times of disasters suffered by various invaders ( Turks and Albanians ) , while during the Revolutions of 1821 burnt by Ibrahim.
In the middle of the enclosure of the monastery stands the imposing Catholic basilica , where two rows of columns divide it into three aisles , with two-storey narthex and porch to the type of open portico . The eastern part of the church was built earlier (late 12th to early 13th century ) and later the Franks modified the original design and made additions . Library has kept patriarchal sigils and ala documents. Among the relics included gospels , silver sacred vessels.